The Disappearance at Pere-Lachaise by Claude Izner
My rating: 3 of 5 stars
Reminder from: FrenchLiterature Yahoo! Group
This is the second book of a series of 8 books on Victor Legris murder investigations.
The first part of the book had many literary references, which made the reader to lose track on the murder investigation.
One this aspect is surpassed then the plot becomes quite interesting until its end.
In my opinion, some hints of Arsene Lupin style's can be felt in the main character.
And perhaps I would have enjoyed more this book if I had read the first book of this series.
Thanks Dagny for the invitation to join the French Literature Yahoo Group.
To those who love literary authors, you should visit Père Lachaise Cemetery where the remains of Jean de La Fontaine, Molière, Pierre Abélard and Héloïse d'Argenteuil among many others. Just take a look of this Gallery. I have spent several hours in order to visit the tombs of my preferred authors.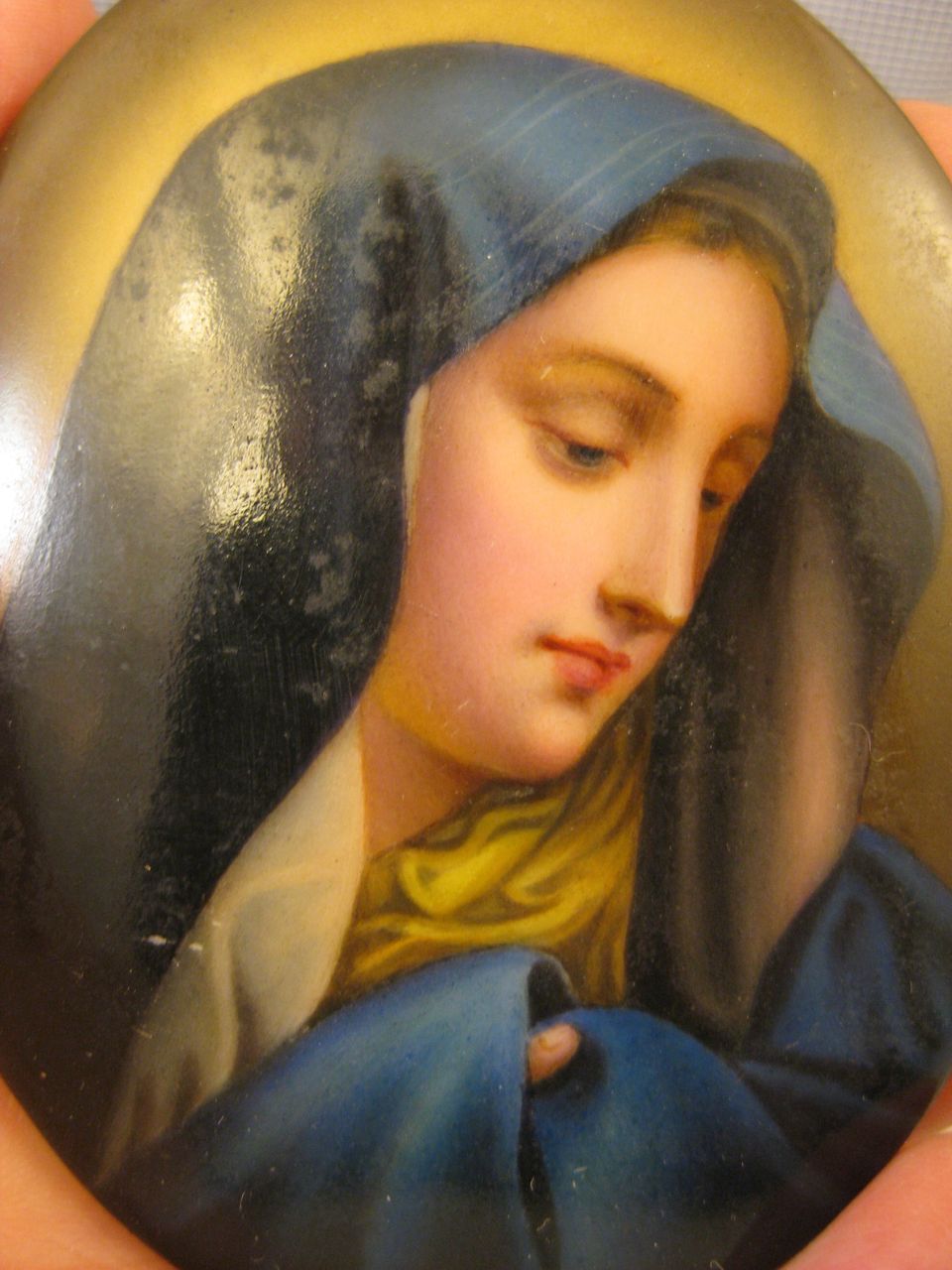 Miniature Portrait Plaque ~ Madonna in Blue ~ Hand Painted Porcelain Antique
About this author
Pseudonym of Liliane Korb (1940) and her sister Laurence Korb (1951) known as well as Laurence Lefèvre.